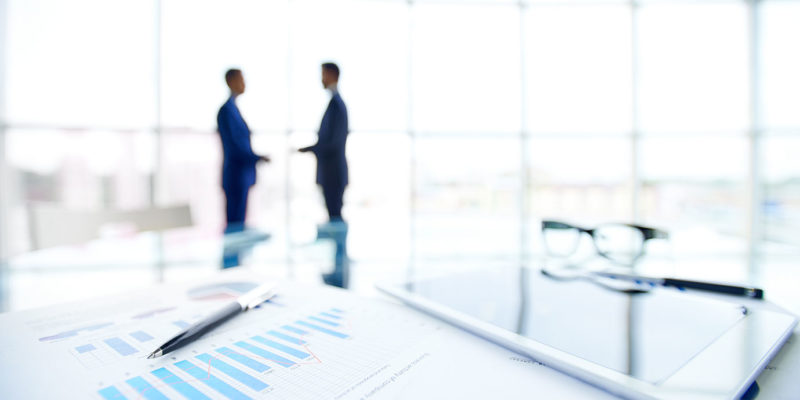 There's a well‐​defined budget process that members of Congress are supposed to follow each year to debate how much the federal government will spend and how much money the government will collect in taxes or borrow from credit markets. That's not happening. "Protecting America's Economic Security," the fiscal year 2024 budget plan introduced by Republican Study Committee chairman Kevin Hern (R‑OK) and its Budget and Spending Task Force chairman Ben Cline (R‑VA), proposes several reforms to revive and improve the federal budget process.
Here are five ideas in the RSC budget worth considering:
Adopt a Balanced Budget Amendment or Similar Statutory Spending Limits. "The RSC Budget supports the adoption of a federal Balanced Budget Amendment (BBA), and other long‐​term fiscal controls, to limit tax collection and balance the budget," write the proposals' authors. Taxpayers benefit from fiscal rules that bind legislators. Well‐​designed fiscal rules limit the propensity of government to expand and protect future taxpayers from harmful debt. The current approach of ever‐​expanding debt and growing deficit spending is highly unsustainable and unfair toward younger generations.
As detailed by my Cato colleague Chris Edwards, balanced budgets used to be the norm for more than 100 years of federal history. Not anymore: "From 1791 to 1930, federal politicians balanced the budget 68 percent of the years, but since 1931 they have balanced it only 13 percent of the years. Furthermore, deficits have become larger over time relative to the size of the economy." To address rising spending and debt head‐​on, I am a fan of Kurt Couchman's unified budget idea paired with a Swiss‐​style debt brake to establish and enforce rules toward sustainable federal budgeting.
Account for Interest Costs. "This budget would adopt Rep. Michael Cloud's (R‑TX) bill, the Cost Estimates Improvement Act, to require the CBO to include the projected debt service costs in its legislative cost estimates," write the RSC proposals' authors. Including interest costs in legislative cost estimates would improve accuracy in congressional scorekeeping and should be a bipartisan priority. Cost estimates confront Congress with the fiscal impact of proposed legislation prior to the passage of a bill. Cost estimates also aid in the enforcement of budgetary rules and targets. With interest costs now making up one of the fastest‐​growing budget categories, it is especially important that Congress fully account for interest in legislative cost estimates.
Reform Emergency Spending. "The RSC Budget would… require legislation containing emergency spending to be accompanied by a statement explaining why an emergency designation is necessary and require a three‐​fifths majority vote to approve such legislation. Moreover, emergency funding should be timely and targeted. Thus, the RSC Budget would create a separate point of order against emergency spending legislation that would produce outlays beyond two fiscal years." I commend the RSC for proposing to make it more difficult to abuse emergency spending to prop up other spending. The RSC should go a step further and require Congress to account and pay for emergency spending with lower discretionary spending limits and mandatory spending reductions in future years. I explain this emergency accounting concept in greater detail in my latest Cato policy brief, titled "A Better Budget Control Act."
Stop Unauthorized Spending. In 2022 alone, Congress spent $461 billion on federal programs whose authorizations had expired. More than half of this spending went to programs that expired more than 10 years ago. Congress wastes money on myriad programs that aren't even authorized. Unauthorized appropriations should be a prime target for cuts. Rep. Cathy McMorris Rodgers (R‑WA) champions legislation with the goal of ending unauthorized appropriations. The Unauthorized Spending Accountability Act (H.R.2056) would sunset unauthorized spending and create a commission to review all discretionary programs. The RSC budget endorses this approach.
Reveal Spending and Gimmicks in Appropriations. "The RSC Budget would require CBO [the Congressional Budget Office] to release a report estimating the fiscal impact of appropriations bills as well as information on changes in mandatory programs contained in appropriations bills, to each member of Congress and to the public," write the proposals' authors. Changes in mandatory programs are a recurring budget gimmick in congressional appropriations. Most CHIMPs provide no real savings. Instead, they facilitate increases in discretionary spending without running afoul of current spending limits. It's a start for the RSC to require CBO to reveal the size and scope of CHIMPS to the public as Congress is debating appropriations bills. Even better would be prohibiting the use of fake savings to prop up discretionary spending.
A Costly Budget Process Failure
The so‐​called federal budget process has disintegrated over the years. Congress regularly misses key budget deadlines and fails to live up to its fiscal responsibilities. Case in point: neither the House nor Senate have introduced budget resolutions this year. As reported by Peter Cohn in CQ‐​Roll Call: "Lawmakers have adopted a budget resolution before the April 15 deadline just four times in four decades."
The consequences of Congress' failure to budget responsibly are severe. Congressional fiscal neglect results in a less effective, more expensive government that wastes taxpayer dollars, drag down economic growth, and burdens current and future generations with increasingly unsustainable debt. The RSC budget contains some worthwhile ideas to revive congressional budgeting and enhance accountability and transparency for taxpayers. Unless members of Congress are willing to push these proposals when up against action‐​forcing fiscal deadlines such as the debt limit or the end of the fiscal year, it's unlikely that they'll be adopted.