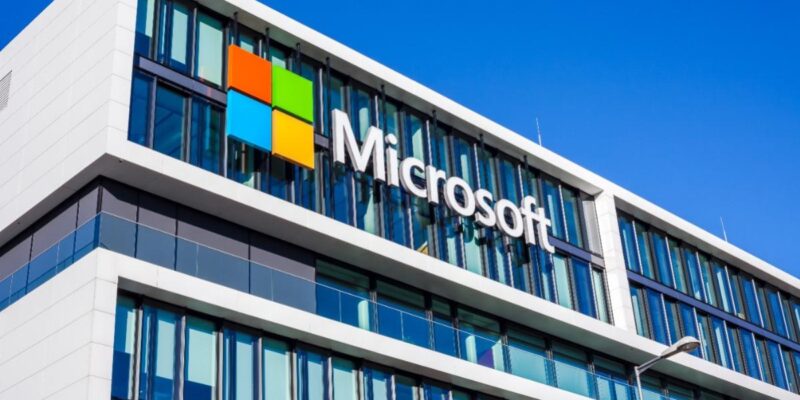 Once again, after two decades of silence, the Federal Trade Commission (FTC) is cracking down on Microsoft. For what? Microsoft is accused of monopolistic tendencies in their recent bid to acquire the company Activision Blizzard.
What is ironic about the FTC's move is that Microsoft's acquiring Activision will not even give Microsoft a majority market share in the industry. As of 2020, Microsoft's share in the gaming market was 6.5 percent. Acquiring Activision Blizzard would then put Microsoft at 10.7 percent. This is a far cry away from a majority share in the market, let alone a total monopoly of 100 percent.
The definition of monopoly power is too broad. Any element of a good which sets it apart from another is said to give monopoly power. Consequently, every market participant is a "monopolist" to some extent. This is not a useful definition for the term.
What does the FTC mean when they use the term? In their own words: "[The] maker of Xbox [Microsoft] would gain control of top video game franchises, enabling it to harm competition in high-performance gaming consoles and subscription services by denying or degrading rivals' access to its popular content."
The FTC goes on to accuse Microsoft explicitly of trying to gain monopolist status in "multiple markets." However, Microsoft would hardly go above a 10 percent market share in the gaming industry, the market relevant to this debate. But if you read article titles such as "Microsoft to gobble up Activision in $69 billion metaverse bet" or "Netflix will be next on Microsoft's shopping list," you get the sense that Microsoft is a giant, greedy leviathan, selfishly and recklessly devouring up smaller companies in an effort to become the fattest man in the room. In short, the antitrust crusaders want you to think this deal would make Microsoft too big.
Of course, the FTC will block this deal while having ignored Microsoft's acquisition of Bethesda in 2021. There are special interests at play, namely Sony, the producer of the PlayStation. The Activision property at stake here is the Call of Duty franchise, which, according to Sony court documents, has a competitor in Electronic Arts' Battlefield franchise, which is not as popular.
In a free market, Sony might be encouraged to purchase EA's Battlefield franchise or to enter into a closer relationship with EA in order to provide better alternatives to Call of Duty; however, Sony is opting to use the government to strongarm Microsoft into abandoning the acquisition or at least to make concessions. This cronyist begging by Sony can be dismissed entirely.
On the other hand, all this talk of bigness and monopolies obfuscates the benefit of Microsoft's acquiring Activision. At its core, this deal aims to increase the welfare of consumers, not add to their detriments.
To elaborate on this, one must keep in mind the concept of consumer sovereignty. Whether an entrepreneur makes a profit or makes a loss is ultimately dependent on the preferences of consumers. Entrepreneurs are engaged in an everlasting struggle in trying to fulfill consumer desires better. Microsoft is no different.
Microsoft would not have initiated this acquisition if they did not foresee that it would increase profits. In a free market, an increase of profits is attributable solely to an increased fulfillment of consumer desires. Microsoft is attempting to take the assets of Activision and arbitrage them across time, increasing its monetary value by increasing the satisfaction of consumers.
If Microsoft is mistaken, losses will ensue. At that point, Microsoft may decide to take a different approach: perhaps they might be willing to sit at the bargaining table with Sony over the rights to some of Activision's properties.
Microsoft is now being forced to make concessions in order to win regulatory approval. This will sour the acquisition deal and harm consumers in the end.
When it comes to monopoly, we should only really be concerned about privileges on part of the state. This is how Murray Rothbard understood it: "Monopoly is a grant of special privilege by the State, reserving a certain area of production to one particular individual or group. Entry into the field is prohibited to others and this prohibition is enforced by the gendarmes of the State."
As long as there are no legal impediments to new competition, the market remains free and competitive. If Microsoft fails horribly, there are always preexisting and potential competitors ready to take advantage of the opportunity. Microsoft may have its fair share of legal monopolies in the form of patents, but efforts should be focused on trying to dismantle the various intellectual monopolies they have as well as those held by their competitors. Instead, public outcry has been aimed at preventing mergers, even though these are beneficial, not detrimental, to consumers.
Microsoft is gearing up to fight the FTC's injunction. In a rare case, a large company is taking up the free market cause, albeit temporarily. We should wish them luck.