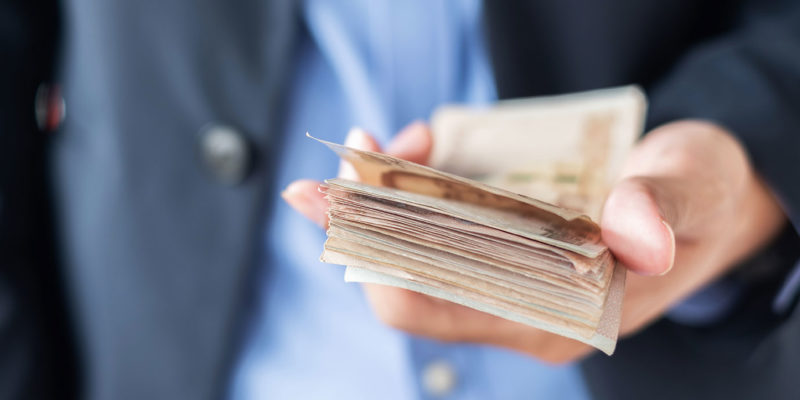 On May 3, the Senate passed a House joint resolution to nullify President Biden's proclamation to freeze the collection of antidumping and countervailing duties (AD/​CVDs) on certain imports of solar cells and panels.
President Biden's proclamation, issued last June, uses Section 318 of the Tariff Act of 1930 to declare an emergency of insufficient "electricity generation capacity to meet expected customer demand." The president directed the Secretary of Commerce to freeze the collection of AD/​CVDs on solar cells and panels imported from Cambodia, Malaysia, Thailand, and Vietnam, after the Commerce Department initiated an investigation based on U.S. solar manufacturers' claims that these imports are assembled with components produced by Chinese companies subject to AD/​CVDs. In other words, U.S. manufacturers alleged Chinese companies are circumventing AD/​CVDs by moving production to Cambodia, Malaysia, Thailand, and Vietnam.
The resolution uses the Congressional Review Act (CRA) to overturn Commerce's final rule to freeze the collection of duties (as directed by the presidential proclamation). However, the president's use of Section 318 to declare an emergency of insufficient capacity to generate electricity is unjustified given production continues to exceed consumption. Thus, Congress is well within its right to overrule the president's action.
It is also clear that the imposition of these duties is economically senseless, but the commentary on this tug of war between Congress and the executive misses the broader, more important story. This is not about free trade versus protectionism. Nor is it about "standing up to China" versus not. It is about the foolishness of U.S. AD/CVD (trade remedy) laws.
Congress frequently amends trade remedy laws, each time making it easier for cases to be brought by U.S. industry for protection against import competition. However, this circumvention case particularly demonstrates the numerous indefensible provisions of U.S. trade remedy laws.
Firstly, this circumvention case comes from the 2012 AD/CVD order on Chinese solar cell and panel imports. Table 1 provides an overview of the active AD/CVD orders on solar products.
In September 2021, Commerce issued a final rule to extend the scope of its inquiry procedures, adding that circumvention inquiries can expand an existing AD/CVD order—essentially meaning that a new investigation does not need to be opened to cover additional countries or products.
Secondly, Congress has broadened Commerce's methodological and procedural discretion. For example, in this circumvention case, Commerce uses a method called "adverse facts available (AFA)," whereby if the agency deems information from the respondents (usually the exporting companies) missing or deficient, it can fill in the missing information. But this data is usually provided by the industry petitioning for protection in the first place. Thus, the AFA method allows Commerce to calculate duty rates using proxy information that is intentionally adverse to the foreign businesses.
Thirdly, the United States is the only country in the world that applies AD/​CVDs "retrospectively." In this circumvention case, the duties would be applied back to 2022 when Commerce made its preliminary decision. If both antidumping and countervailing duties are applied, they could reach 254.19% (238.95% for the dumping order and 15.24% for the countervailing order). However, the reason that the AD is so much higher than the CVD is because Commerce used the "non‐​market economy (NME)" methodology, which only applies to antidumping cases. The law requires that Commerce find evidence of price discrimination or selling prices below the complete cost of production, both of which are often completely rational, profit‐​maximizing, and legal business strategies. Yet, the introduction of a border allows U.S. industry to accuse foreign firms of some unfair competitive advantage even though there is no mechanism to determine when price differences between American and foreign firms are actually attributable to unfair advantages as compared to legitimate practices. The basis for using NME is that in centrally planned economies, the price data is unreliable because the government intervenes to influence supply and demand. Therefore, price data is not considered adequate for benchmarking price discrimination or selling below cost. As a result, similar to the AFA methodology, NME methodology is dictated by Commerce's subjective decisions as the agency tries to estimate what prices would be otherwise, often foregoing accuracy and leading to inflated dumping margins.
Moreover, AD/CVD orders have sunset reviews every five years and in many cases the duties are renewed. The AD/​CVDs on Chinese solar cell and panel imports (the ones alleged to being circumvented) have been renewed every five years since 2012. Further, the duties may be changed during the review process (or even between the preliminary and final decisions), and it is often the case that the rates increase. Since the duties are applied retrospectively, importers are on the hook for the difference, which can result in millions of dollars in unexpected duty liability. In fact, the duties under the circumvention case could impose an immediate cost on American solar maintenance and installation companies of more than $2.3 billion.
Lastly, the laws forbid Commerce and the International Trade Commission from considering the impact of duties on the broader public interest, even in times of emergency.
While the administration and Congress continue to support the trade remedy system to put "U.S. workers first," the solar industry is vocal about tariffs and duties hurting, not helping, U.S. workers. In fact, the Solar Energy Industries Association estimates that the imposition of the circumvention duties would stall or cancel planned solar projects; potentially eliminating 30,000 jobs (4,000 of which are in manufacturing), and leading to the loss of $4.2 billion of investment in new domestic solar projects. Further, to "help" the domestic solar industry, President Biden maintained former President Trump's Section 201 (safeguard) tariffs on most imported solar cells and panels. These tariffs are estimated to have cost 62,000 jobs between 2017 and 2021, and $19 billion in investment.
President Biden's proclamation and his vow to veto the resolution are tacit acknowledgments that AD/​CVDs are harmful. Although Congress is unlikely to see the light with this systemic problem, it would better serve American workers by reviewing and repealing as many active AD/CVD orders as possible. At the very least, Congress should reform trade remedy laws to require an analysis of any prospective duties' economic impact and reject the imposition of duties where estimated costs exceed a certain threshold.