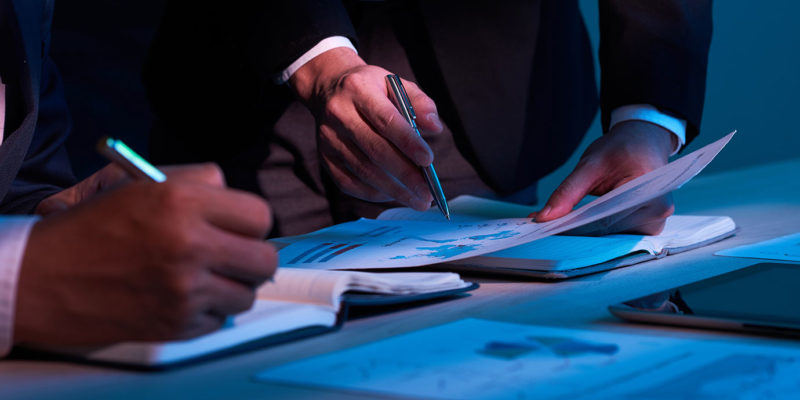 Denisha Merriweather Allen says her life would be very different today if not for school choice. She grew up in an impoverished community in Jacksonville, Florida. Her family had lived in poverty there for at least four generations. They were well‐​known in the community and in the local schools. "She's a Merriweather," teachers would say, with the implication being not to expect anything from her.
Not surprisingly, Denisha's behavior reflected these expectations the adults had of her. "I remember days when I would walk into the classroom and everyone would sigh, including my teacher," she shared with The 74. "I grew disheartened. To hide my hurt, I often lashed out in physical fights with my classmates. The principal's office became my new classroom, and I got used to being suspended. D's and F's filled my report cards." Denisha failed 3rd grade twice because she couldn't read.
As she entered 6th grade, Denisha's life changed. She began living with her godmother, who used a tax credit scholarship to send Denisha to Esprit de Corps Center for Learning, a private school her church had started. "The nurturing environment at Esprit de Corps made a huge difference," says Denisha. "They didn't just see me as a person who came to school with a lot of baggage and not the best outlook. I was a challenging student and spent a lot of time in in‐​school suspension. But they were so nurturing and consistent that it changed my attitude. They encouraged me to use my voice and gave me ways to channel my strengths. I went from making D's and F's to graduating with honors, going to college, and getting a master's degree. I don't think that would have been possible if I hadn't been given a different opportunity."
Denisha became a school choice advocate because she witnessed first‐​hand the tremendous impact it had on her own life. Fast forward to 2020. The country is in the midst of social unrest after the killing of George Floyd. "The entire country was looking at our systems and thinking about how we can become more equitable," says Denisha. "But I was frustrated that there wasn't enough focus on the inequities in our education system and the reforms that really could make a difference in the lives of students and especially Black students. The academic outcomes for Black students nationwide according to the National Assessment of Educational Progress are really dismal."
But Denisha didn't just complain about the situation or sit back and hope someone else would do something. She created Black Minds Matter, a national movement to celebrate black minds, support excellence, and promote the development of high‐​quality school options for black students. "There's a lot of research that shows when Black students have choice in education, their academic outcomes improve drastically. And not just academics—even crime and teen pregnancy rates improve when students have school choice," Denisha points out.
Black Minds Matter works to "encourage and empower elected officials, community members and families to be innovative, demand excellence in education, and increase the number of schools founded by Black individuals." A key piece of this effort is a Black‐​Owned School directory, which is the first online directory to promote schools founded by African Americans and currently includes 416 schools.
Last week, Denisha hosted the second annual Black Minds Matter Summit. It gave parents, students, teachers, school leaders, education reformers, and lawmakers a chance to connect with and inspire each other in their efforts to transform education for black students. The participants included founders of homeschool co‐​ops, microschools, charter schools, and traditional private schools. Students from a local black‐​owned school surprised the audience with a lesson on financial literacy. And former school choice beneficiaries shared their stories along with ways to activate and engage communities.
Prior to this year's summit, Black Minds Matter partnered with the State Policy Network to host a mini launchpad with black school founders who are looking to expand. It was a great opportunity for the founders to receive feedback and tips from a diverse group of entrepreneurs, innovators, and education reformers.
In her journey from school choice beneficiary to advocate, Denisha has been an inspiration to countless people. But she's also been inspired herself—by the parents who are finding better options for their children, the students who are working to improve their futures, the school founders who are creating new opportunities for those students, and the lawmakers who are willing to face strong opposition when they pass school choice programs that help disadvantaged kids escape bad environments. Through Black Minds Matter, she's created a way to help cultivate and sustain a growing movement centered around ensuring every black student has access to a high‐​quality education they've chosen.