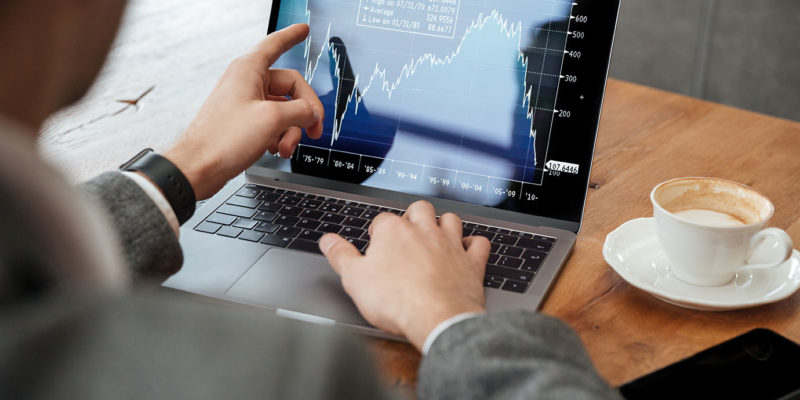 It's hard to believe it's already "back to school" season. But the displays in every store are impossible to miss. This year's back to school experience could be a new one for many teachers, parents, and students as they have the chance to choose their own educational path for the first time. Finding high‐​quality resources is likely top of mind for many parents and teachers. That's where izzit​.org can come in handy.
izzit​.org is a non‐​profit that provides educators with engaging educational resources designed to help students develop critical thinking skills. I first learned about izzit​.org in 2015 through our speech and debate league, and I'm amazed at how many new resources are available every time I visit the website. Happily, these resources are available at no cost to anyone who is interested in teaching or learning—parents (including homeschoolers), grandparents, teachers, tutors, librarians, and more.
The video lessons were my first exposure to izzit​.org. Most of them are geared toward students in sixth grade and older. Subject areas include Business & Economics, Career Technical Education, Constitution & Civics, and Social Studies & Humanities. There is a special subset of videos aimed at elementary‐​aged students that features "Pups of Liberty." (I just watched my first Pups of Liberty episode, The Dog‐​claration of Independence, and was quite amused by Spaniel Adams, Paul Ruffere, the Minute Mutts, and the Red Cats.)
In keeping with izzit.org's educational mission, these aren't just standalone videos. There are short, online comprehension quizzes students can take at the end of each video. Some of the videos are part of Teaching Units that include teacher's guides. There are also Learning Modules, which are online, interactive collections that cover about a week's worth of material. Teachable Moments are short—typically five minutes or less—videos that focus on one topic and can be easily added to other lessons. Since the website allows you to sort by topic and grade level, it's easy for educators to find the content that will work best for a specific lesson.
More recently, izzit​.org has expanded to offer full courses. Civics Fundamentals is hosted by Judge Douglas Ginsburg, a senior judge on the United States Court of Appeals for the District of Columbia Circuit. He answers the 100 questions in the U.S. Citizenship & Immigration Services naturalization test with two‐​minute videos that include an explanation of each answer. The course is supplemented with additional materials, including a Jeopardy‐​style game and flash cards.
izzit​.org also boasts a first‐​in‐​the‐​nation career readiness course—Workforce Innovation Now, or W.I.N.. This unique course blends financial literacy, employability, skill mastery, and work‐​based learning experiences. It's divided into nine units that include videos, quizzes, essay prompts, and other student assignments (including resume‐​drafting guidance).
To help teachers make the most of the incredible izzit​.org resources, the website includes free Professional Development (PD) webinars. Teachers can receive certificates of participation for each PD they complete.
In addition to the video resources, izzit​.org offers two current events lessons each school day. The lessons feature articles from various major news sources to encourage debate and critical thinking. Typically one is easier to read and the other is more challenging. The articles may include uncomfortable or unpopular topics. The goal is for students to read, process, debate, and think critically about these issues. The lessons include questions to help drive discussions.
Whether you're a full‐​time teacher, a homeschooler, or a parent looking for additional learning opportunities for your children, izzit​.org is an amazing resource. As I really explored the site for this post, I realized we missed out on some great content by not using it more. So learn from my mistake—and check it out today!