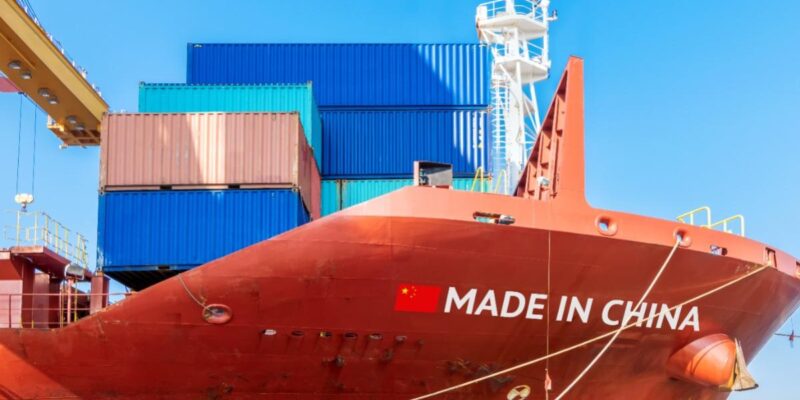 Since the Trump administration launched their trade war with China in 2018, "Trump tariffs" have continued to harm not only our international relationships but also the US economy and the pocketbooks of US consumers. Now as global relations with China intensify and we face a national economic downturn, it's time for the United States to embrace a more cooperative approach to foreign trade and allow free markets to provide a remedy to our economic woes.
Although President Joe Biden has thus far elected to keep these nonsense tariffs in place, in September 2022, the administration announced its request for the United States Trade Representative to analyze the effectiveness of the tariffs prior to making a final decision on removal or more permanent implementation. Hopefully, the consensus to remove tariffs from economists and academics can facilitate their expeditious dismissal. The benefits to removing the tariffs would extend beyond "wallet relief" for Americans.
Former president Donald Trump established these tariffs in an effort to address a trade deficit, but instead of bringing economic balance, they increased political tensions and prevented cooperation with China. Despite the claim this would benefit American manufacturing, the US lost nearly a quarter million manufacturing jobs and pays more now for imported goods.
Prior to the Trump administration's trade war, the US and China had been working cooperatively to facilitate more friendly relations. China joined the World Trade Organization in the early 2000s and agreed to work with the United States to promote reduced tariffs and protect intellectual property. During the Obama administration, the United States and China engaged cooperatively to help solve global problems, such as halting Iran's nuclear weapons program, limiting emissions contributing to global warming, and building security and cooperation among the Association of Southeast Asian Nations. The economic result of this cooperation was growth of US-China trade from $350 billion in 2008 to over $500 billion in 2015. We now have the opportunity to relieve political and military tensions between the US and China by demonstrating a good faith effort to increase mutual economic growth.
Removing tariffs will not only improve our relationship with rival nations but will also ease the financial burden they place on the American economy. This month the US International Trade Commission (ITC) released the results of a multiyear-long study that found American importers and consumers are bearing the brunt of the costs of tariffs on Chinese products—to the tune of roughly $51 billion of increased consumer costs annually. Research from the past five years suggests that small businesses in particular have struggled to adapt to these tariffs. According to a 2019 survey, tariffs increased the cost of doing business for nearly 40 percent of US-based small businesses. Two years later, a study by the US-China Business Council found the tariff-fueled trade war caused the loss of nearly a quarter million US jobs. According to CNBC, these tariffs amount to the largest tax increase on businesses and consumers since 1993.
These challenges don't just impact small businesses. The ITC estimates that for each 1-percent increase in tariffs, the price of goods increase by 1 percent. While businesses may feel the initial hit, increased prices spread that burden to the American consumer. A 2019 study from the New York Fed showed that the average US household is paying an additional $831 annually due to tariffs on Chinese goods. That's about seventy dollars a month that could be used to put gas in people's tanks or groceries on their tables. Removing tariffs can offer immediate savings that would make a huge difference in the lives of everyday Americans.
According to the US Congressional Joint Economic Committee, it is "counterproductive" and "hinders economic growth" to keep tariffs in place. Removal of tariffs would likely lead to an immediate 4.5 percent increase in trade of manufactured goods between the US and China and help restore manufacturing jobs in the US.
To provide financial relief to Americans, support small businesses, and promote national economic growth while improving international relations with our rivals, we must remove these outmoded tariffs. They have failed to achieve the Trump administration's desired "America first" outcome and have done more harm than good. The United States should put to rest the outdated tariff strategy and let free markets salve our nation's wounds.