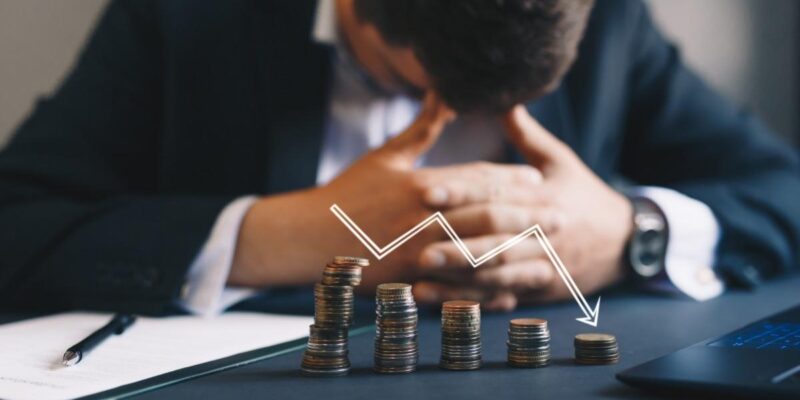 Lacking a solid team is a recipe for organizational failure, and those intending to excel in business—or any other sector—must invest in management. Considering that many professional athletes encounter bankruptcy shortly after retiring, they are a demographic that could greatly benefit from quality financial management teams. Elite athletes earn millions of dollars during a short time, but few succeed at multiplying their earnings to create wealth. An investigation by the Global Financial Literacy Center found that 16 percent of National Football League (NFL) players declare bankruptcy within twelve years of retirement. Quite startling is that some athletes report bankruptcy as early as two years after retirement.
The results of the study also showed that NFL stars were just as likely to experience bankruptcy as other NFL players. Bankruptcy figures are equally daunting for basketball players. Research reveals that National Basketball Association (NBA) players who file for bankruptcy do so within 7.3 years after retirement, and 6.1 percent of all NBA players go bankrupt within fifteen years of exiting their profession. The emotional trauma of bankruptcy can lead to distress. Research indicates that 78 percent of NFL players experience financial distress two years after retirement.
Inept management of finances is the easiest strategy for losing wealth. Professional athletes can avert financial calamities by investing in a better management team. There is a stark difference between managing a junior athlete and managing a superstar who earns millions of dollars yearly. A professional who manages a junior athlete could be an excellent manager for a player at that stage, but the transition to elite status requires people with greater expertise.
In business, a manager should possess the relevant skills. They don't have to be your friend. Elite athletes need elite managers to help them navigate stratospheric wealth. If a manager doesn't have expertise in managing successful athletes or businesses, then he is unfit to manage an elite athlete. Athletes who succeed at expanding their empires are reluctant to rely on the services of amateurs.
Magic Johnson credits his success to investing in capable people rather than to the "wisdom" of family members and old friends. Pablo S. Torre paints Johnson as a serious businessman in a piece highlighting the failures of professional athletes:
Johnson started out by admitting he knew nothing about business and sought counsel from . . . men such as Hollywood agent Michael Ovitzand and Peter Guber. Now, Johnson says, he gets calls from star players "every day" . . . and cuts them short if they propose relying on family and friends.
Johnson's strategy is even more relevant in light of the recent financial scandal involving the disappearance of over twelve million dollars held by sprinting legend Usain Bolt in Jamaican investment firm Stock and Securities Limited (SSL). Venting to reporters, Bolt's attorney Linton Gordon argues that the Financial Services Commission (FSC) should be held liable for the mishap because the agency lapsed in providing proper oversight:
They should bear responsibility to some extent, if not entirely, because all along they kept quiet and did not alert the public, including Mr. Bolt, to the fact that the company was not operating in a way compliant with the law. It's 10 years now they say they have been red flagging this company. Had he known that he would have withdrawn his money and he would not have lodged anymore.
Blaming the regulator is easy, but the debacle reveals deficits in Bolt's management team. Usain Bolt did not need to know that SSL was deemed unsound years ago because his management team should have furnished him with that information. Some years ago, I was at an event where fellow investors argued that SSL was irredeemable. Bolt's managers were out of the loop. Moreover, Jamaica is known for institutional weakness and fraud, so it's a bit weird that a man of Bolt's stature would have so much money stored in a Jamaican institution to begin with.
Some say that the FSC must be accountable for the misappropriation of Bolt's money, but the FSC penned a report that Bolt's managers would have seen if they were doing research. Moreover, in a country where agencies are frequently compromised by politics, there is a possibility that the FSC did not suspend the operations of SSL because it was constrained by rogue actors. Bolt's managers should have shown some insight by recommending that the superstar limit his Jamaican investments and by soliciting the services of leading wealth management firms like UBS Wealth Management or Baird.
The case study of Usain Bolt demonstrates that even athletes with good managers should never hesitate to upgrade when their employees are not equipped for bigger challenges. Money is hard to make, but with a bad manager, it's easy to lose. Therefore, athletes interested in keeping their money must invest in the right team or face the consequences.