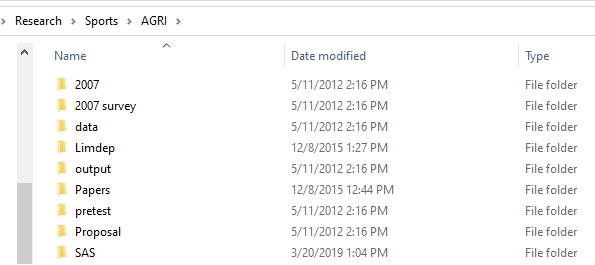 Retraction Watch: Influential paper linking recessions and left-wing voting patterns retracted)
A highly cited economics paper that suggested people raised during recessions were more likely to vote for left-leaning political parties has been retracted, apparently due to a coding error that rendered the results invalid.
The retraction marks a rarity among economics papers, which research has shown are infrequently retracted compared to papers on other subjects. The article appears to be the first in The Review of Economic Studies to have been retracted for a reason other than publisher error.
The study's authors, Paola Giuliano and Antonio Spilimbergo, are economists at the Anderson School of Management at the University of California, Los Angeles and the International Monetary Fund, respectively. Giuliano is also the Chauncey J. Medberry Chair in Management at UCLA.
The paper, "Growing up in a Recession," was published in November 2013. It has been cited 222 times, according to Clarivate's Web of Science. Working papers from the World Bank and the Organisation for Economic Co-operation and Development have also cited the article.
The paper was retracted on January 11. … 
Neither the paper's authors nor the editors of the journal responded to a request for comment from Retraction Watch.
Here is how it went down on twitter:
I don't really understand the reason: "While the original codes and data sets are no longer available, new analysis with a markedly similar data set does not support the original results." Did their dogs eat the code?
— Tim Martens / @econ_martens@econt witter.net (@econ_martens) January 11, 2023
The thread goes on about how this often happens but back in those days not everyone kept everything. So I wondered, could I replicate old papers? I went to check some results from 2013 articles but there wasn't anything empirical published. I went back to 2012 and yes, here is everything for Johnson et al. (2012): 
While my co-authors finished the models in the other two empirical papers from 2012, I have the data and SAS files so could recreate the analysis if I had too. For example, if someone thought those articles should be retracted. So, I "liked" the dog ate my code tweet.