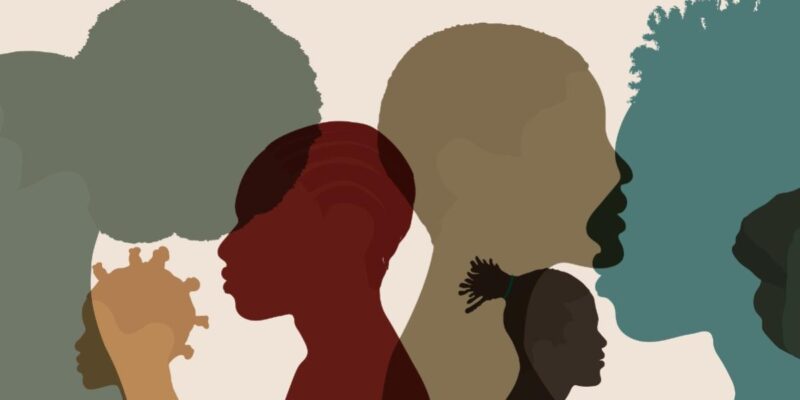 A new movement is emerging on the left. This movement sells guilt and self-flagellation and calls it antiracism. Its leaders present themselves as the absolute authority on race relations and claim that being a good white person means following their instructions. But when it comes to racism, "the elect" (to borrow Columbia University linguistics professor John McWhorter's term for members of this movement) misdiagnose the problem and posit solutions that will make bigotry in the United States worse.
The commentators of the elect are myriad, but three books represent the face of the movement. The first is White Women: Everything You Already Know about Your Own Racism and How to Do Better, a New York Times bestseller by Regina Jackson and Saira Rao. The second is White Fragility, the bestseller by Robin DiAngelo that launched a movement. The third is lesser known but equally impactful. Is Everyone Really Equal? is a textbook for education graduate students in which DiAngelo and coauthor Özlem Sensoy lay out the intellectual underpinnings of this new movement.
The elect attempt to tackle bigotry, but their leaders assume we're still stuck in the 1920s. Jackson is a black woman and Rao is a South Asian woman. They make a big deal of the fact that they're willing to work together in spite of having different ethnicities. They call it an "incredibly radical act" that "can't be overlooked." The authors seem to think they live in a world where people of different skin colors all hate each other and that their personal willingness to bridge the gap is somehow transformative.
That's a grim worldview, and luckily, it doesn't match reality. In 2015, the Pew Research Center noted that 46 percent of newlywed US-born Asian Americans were in an interracial marriage and that 18 percent of African American newlyweds were married to someone of a different race. The plain fact is that lots of Americans are comfortable spending their lives with someone of a different racial background. What Jackson and Rao describe as "radical" is, for most of us, an ordinary fact of life.
It's not just Jackson and Rao. DiAngelo sees racists everywhere. In White Fragility, she claims that all white people are racist. This is true, she stresses, even if you have a black spouse, have black children, or marched with Dr. Martin Luther King Jr. for civil rights in the 1960s. As she puts it, "Racism is unavoidable and . . . it is impossible to completely escape having developed problematic and racial assumptions and behaviors." And if you think for whatever reason that you're not racist, then you're part of the group that "cause[s] the most daily damage to people of color." God forbid we actually admit that people of different races can see each other as human beings.
In Is Everyone Really Equal? DiAngelo and Sensoy go even farther. They argue that different ethnic groups are locked in a bare-knuckle brawl for power. As an example, they note that children in wealthy schools often learn different things than children in poor schools, but they argue that children and parents in wealthy schools are actively maintaining this discrepancy.
"Because this system benefits the affluent child," the authors claim, "she will be less invested in removing these barriers for others. In fact, she (and those who advocate for her) will most often resist removing these barriers."
It's true that people do advocate for their own interest, but DiAngelo and Sensoy go much farther. They posit a world of mustache-twirling villains who use their position on top to place a boot on the necks of the people on the bottom. DiAngelo and Sensoy seem blind to the possibility that people of different racial groups might have some empathy for each other, let alone friendship or love.
Fortunately, most of us don't live in the hateful world that the authors imagine. In the real world, members of different races do in fact care for each other, as shown by (for instance) the multitude of white people who advocate for criminal justice reform because they believe that doing so will help minorities in addition to creating a more just society.
To be clear, the United States does have real problems with racism and other forms of bigotry. Conservative commentator David French talks about how having a black daughter opened his eyes to the frequent racism of his fellow Americans. The American Jewish Committee reported that one in four Jewish Americans experienced anti-Semitism in the past year.
But it's also important to note that we no longer live in 1920. According to Gallup, 94 percent of Americans approve of interracial marriage. According to an index created by the Anti-Defamation League (a nonprofit dedicated to measuring and combating anti-Semitism), 10 percent of Americans harbor anti-Semitic attitudes, whereas 24 percent of Western Europeans harbor the same. These numbers reflect a country that's completely at odds with what DiAngelo, Jackson, Rao, and Sensoy seem to see.
Not only do the elect misdiagnose the problem, but their proposed solutions would exacerbate bigotry and racial tensions in the United States. None of these authors aspire to treat people of all races, genders, and ethnicities with equal dignity. Jackson and Rao say terrible things about white women.
In an interview with Forbes, they sneer at how white women react when they're confronted by the authors. They call this reaction "the full white woman" and describe it as, "the Broadway musical, crying, eye-rolling, arms folded, just the whole thing." In White Fragility, DiAngelo claims openly that all 204 million white Americans are racist and dismisses anyone who disagrees with her as suffering from "white fragility."
Is Everyone Really Equal? is, if anything, even worse. Early in the book, DiAngelo and Sensoy critique the idea that "people should be judged by what they do, not the color of their skin." They call this idea "predictable, simplistic, and misinformed." For DiAngelo and Sensoy, the goal seems to be the opposite of Dr. Martin Luther King Jr.'s dream that his "four little children will one day live in a nation where they will not be judged by the color of their skin but by the content of their character."
For the elect, the goal is not a cosmopolitan society where everyone is seen as human first. Rather, the goal seems to be a world where we are defined by our immutable characteristics first and where those immutable characteristics determine how we may be treated. Some races must be treated with respect, while others can be derided.
The elect position their solution as the only way to combat racism, but they've got it exactly backwards. Commentators on every side of the political spectrum offer real solutions to tackle bigotry. But we'll never get to the tolerant and cosmopolitan society most of us want until we stop listening to people who think our immutable characteristics define who we are and how we should be treated.