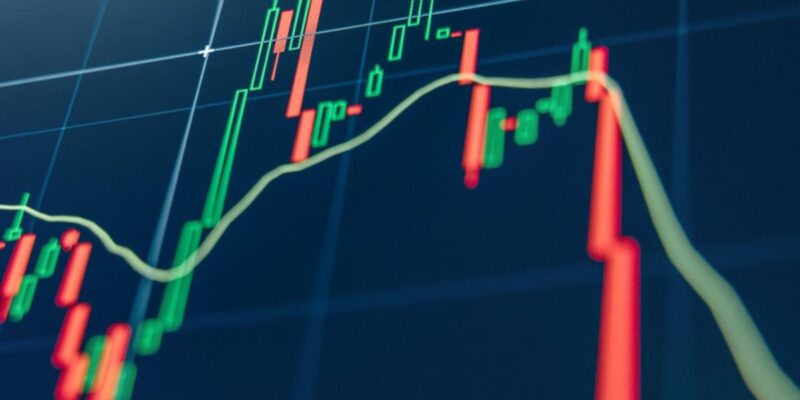 Friends and family are talking, on Facebook, about the rapid rise in the price of eggs. Their posts also report that there are plenty of eggs in the dairy sections of local grocery stores. A few people, along with some reporters, blame this rapid increase in the price of eggs on price-gouging corporations.
State governments take price gouging seriously. Section 396-R of New York's General Business law defines price gouging as "unconscionably excessive pricing of essential goods and services during any abnormal disruption of the market, such as severe weather, power outages, strikes, or national or local emergencies." This law also prohibits price gouging "by all parties in the chain of distribution, including retailers, manufacturers, wholesalers, suppliers and distributors."
Price gouging in a free, open market is a myth concocted by people who benefit from state interventions. When demand for a good suddenly jumps, for whatever reason, the price and quantity sold increase. If the supply of a good suddenly falls, the price rises as the good becomes scarce. Prices increase even more if rising demand and scarcity occur simultaneously. In all of these scenarios, there will be plenty of eggs in the dairy section of grocery stores provided markets are allowed to adjust. Adjustments, however, will result in higher prices, which encourage consumers to economize or seek substitutes.
Could rapidly rising prices be the result of firms colluding or merging to become the sole supplier of a product? Yes, but only over a short period when there are no substitutes. A sole supplier, in either form, does this by restricting output, which pushes the price up, results in above-normal profits, and attracts entrepreneurs who see a potential entry point. If entrepreneurs are free to innovate and profit from their efforts, they will jump into this market.
A fascinating example of this is Phil and Jenn Tompkins's business. It rents egg-laying chickens to consumers. Its sales are booming. Consumers save money by gathering freshly hatched eggs from the rented hens in their backyards rather than buying expensive eggs from grocery stores.
Since price gouging cannot occur in free markets, even when firms collude or merge with their competitors, it follows that government intervention must be the cause of rising prices.
If a price increase is substantial, some voters will demand their representatives act. Legislators that blame corporations call for taxes on the "windfall profits," consumer subsidies to offset higher expenses, or capping prices at previous lower levels. None of these proposals would lower prices. A windfall tax pushes prices even higher by reducing supply. A consumer subsidy does the same by boosting demand. A price cap would result in a shortage—no eggs in the dairy section—as consumers would demand more than firms can supply at a level that generates a minimal return on investment.
Despite these realities, legislators intervene in markets by creating product and service scarcities on one side of transactions and excessive money growth on the other.
In late 2008, legislators gave the Fed the authority to pay interest on reserves (IOR). The IOR rate serves as a price floor, resulting in trillions of dollars in unemployed reserves. It allows the Fed to print trillions of additional dollars to paper over the multi-trillion-dollar budget deficits of the Trump and Biden administrations. To keep unemployed reserves bottled up in the banking system and prevent excessive inflation, the Fed simply lifts IOR rates when reserve outflows become excessive. This, however, is not foolproof. Reserves leak out to prime borrowers in an arbitrage facilitated by big banks, which borrow from the Fed at the IOR rate and lend to these borrowers at the prime rate.
Progressive income taxation punishes those who are most productive and innovative. Low interest rates and corporate subsidies extend the lives of malinvestments and the zombie firms owned and operated by well-connected, powerful individuals. And antipoverty programs pay people to work less than they otherwise would. These interventions result in a national output that is lower than what would have prevailed in their absence. These policies thus create an artificial scarcity that pushes prices upward.
As mentioned above, firms that collude to act as, or merge to become, the sole supplier of a product require a neomercantilist economy and cannot occur in a free market. The state has been and continues to be the creator of monopolies. For example, kings and queens gave producers of ships and textiles the sole right to supply their kingdoms with these products in exchange for collecting taxes.
Today, monopoly-making mechanisms work in similar ways. The state restricts entry via licensing, patents, subsidies, and convenience of necessity (CON) laws. Republic Services and Waste Management, for example, both spent five hundred dollars to purchase a "competitor's veto" to block a young entrepreneur from providing trash delivery services to homebuilders in Montana. Likewise, intensive care unit beds were in short supply during the pandemic because CON laws allowed incumbent hospitals to block competitors from entering the market.
The World Economic Forum (WEF), no matter what rhetoric it uses to hide its agenda, is a cartel of corporatists who use government allies throughout the world to create rules and restrictions on trade and production. These restrictions are sold to us as a means of saving the planet, when in reality, they save corporatists from present and future competitors. Because their policies create shortages and cause mass protests, like in Sri Lanka and the Netherlands, the WEF understands that they need to label opinions and conversations that hinder their efforts as misinformation and make this misinformation illegal.
The utopia Western governmental elites, top universities, corporate media, and the WEF's desire will be an Orwellian dystopia for us. Its foundation has been laid. We voluntarily walk around with its telescreens in our hands. These devices, which are occasionally used to make phone calls, track our movements and thoughts and subject us to the Two Minutes Hate of Nineteen Eighty-Four through perpetual and outrageous social media. The agents of these institutions change the meaning of words and send history down the memory hole.
Price gouging is not a result of firms competing in a free and open marketplace. It is the result of governments creating artificial scarcities via taxes, subsidies, regulations, and licensing, and it will only get worse if the WEF gets its way.