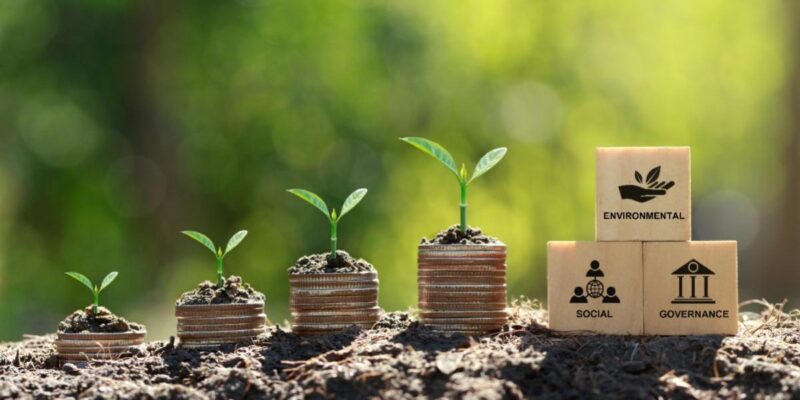 The allure of environmental, social, and governance (ESG) goals has hypnotized corporate America into offering ESG funds that score investments for prioritizing social goals. Companies that account for environmental, social, and governance goals in their decisions collectively held $8.4 trillion in US investment assets at the beginning of 2022. Leading investment firm BlackRock more than doubled its holdings to over $500 billion and other players are following its lead.
ESG investing is becoming a permanent fixture in the global corporate landscape, but not without backlash. Some entrepreneurs and politicians in the United States argue that prioritizing ESG investing at the expense of shareholder welfare will diminish returns for investors. Strong concerns about the viability of ESG investing led Florida to pull $2 billion worth of assets from BlackRock in a nationwide ESG purge.
But the battle is only heating up because President Joe Biden overturned a Senate bill that prevented fund managers from factoring environmental, social, and governance goals into their investment decisions. In the private sector, tycoons have been launching firms to counter ESG investing by buying shares in companies like Apple and Disney to undercut the activism of management.
Undoubtedly, ESG investing is creating a storm in the United States, but aside from the excitement surrounding ESG investments, what are the implications? Maximizing shareholder welfare is the primary objective of an investment fund and ESG funds should not be pursued if they fail to meet this goal. Some posit that since shareholders are the owners of the company, they must be free to advocate policies that achieve ESG goals. Therefore, ESG investing can be compatible with maximizing shareholder welfare.
However, companies must ensure that shareholders are appreciative of the costs and benefits of ESG investing. Shareholders might perceive virtue in using their investments to effect social change, but learning that ESG funds are uncompetitive will surely alter their outlook. Although research on the feasibility of ESG funds is in its infancy, studies show that they have not been delivering for investors.
ESG funds have done worse than their S&P counterparts, and the typical ESG fund fees can be three times the reported figure. Additionally, empirical research does not make compelling arguments for ESG investing. According to one financial paper by Samuel M. Hartzmark and Abigail B. Sussman, there is no evidence that high-sustainability funds outperform low-sustainability funds. Of importance is that reviews and meta-analyses of ESG funds are equally disappointing in assessment. A review of 1,141 primary peer-reviewed papers and twenty-seven metareviews published between 2015 and 2020 has shown that the case for ESG funds is inconclusive because their performance is indistinguishable from non-ESG funds.
Neither is it evident that ESG funds record superior social performance. Research from Massachusetts Institute of Technology asserts that ESG goals don't always align with shareholders' preferences. Even when there is an explicit mandate to pursue social objectives, ESG funds still vote against shareholders. MIT's findings show that Vanguard and BlackRock voted against proposals requiring the disclosure of board diversity and qualifications at Apple, Salesforce, Twitter, Discovery, and Facebook.
Quite shocking is that Vanguard Social Index Fund voted against almost all environmental and social resolutions examined during 2006–19. ESG funds are not only uncommitted to pursuing the social goals of shareholders, but they also perform poorly on environmental and governance indicators. A wide-ranging study by university researchers indicates that ESG funds hold stocks with higher carbon emissions per unit of revenue, demonstrate subpar performance in relation to carbon emissions based on raw emissions output and emission intensity, and have lower levels of board independence.
By objective measures, ESG funds are failing to promote social objectives and deliver returns for shareholders. However, because shareholders own companies, they can always lobby for ESG funds, but companies should never design these instruments without shareholders' consent or the provision of accurate information on their viability. Moreover, politicians and regulators ought to desist from foisting ESG goals on companies. ESG investing is activism and companies can determine if they are going to pursue social activism at the behest of shareholders without politicians interfering.