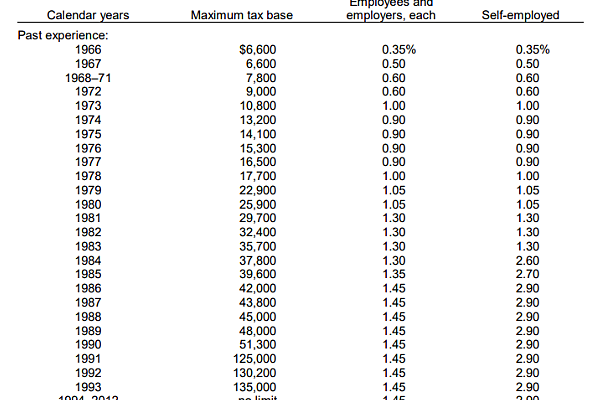 Earlier this week, the press shop at the U.S. Department of Health and Human Services (HHS) spent taxpayer dollars to host a live‐​tweet, in the voice of the HHS building, to respond to press reports that HHS's building is the ugliest in in Washington, D.C.
If I worked in that shop, I too might spend taxpayer dollars on gimmicky stunts to distract attention from the harms the Food and Drug Administration (FDA), Centers for Disease Control and Prevention (CDC), and Centers for Medicare & Medicaid Services (CMS) do to patients.
When I read the live‐​tweet, it was even worse than I expected. HHS staff made the shameless claims that the department recently "insured a record number of people with quality, affordable health care coverage" and "provided the tools to fight COVID for free." These claims are a jaw‐​dropping mockery of the hundreds of millions of patients whom HHS has harmed and whose earnings the agency has wasted.
"Quality…health care coverage"?
They can't mean Medicaid. The most reliable evidence that exists on the quality of Medicaid coverage comes from the Oregon Health Insurance Experiment (OHIE). The OHIE was a randomized, controlled trial, which means that if you believe something other than what it shows, you should abandon that belief. The OHIE "did not find evidence that Medicaid coverage improved physical health," even though "the[] physical health measures were chosen explicitly because clinical trials have shown that they can respond to medication within this [study's] time frame."
They can't mean Medicare. As I detail elsewhere, Medicare has repeatedly shut down life‐ and cost‐​saving quality innovations. Medicare's price‐​control commission—officially, the Medicare Payment Advisory Commission, or MedPAC—has complained for decades that the program penalizes high‐​quality care and encourages low‐​quality care:
2003: "[Medicare] generally fails to financially reward higher‐​quality plans or providers. Medicare's beneficiaries and the nation's taxpayers cannot afford for the Medicare payment system to remain neutral towards quality. Change is urgently needed…[Medicare] is largely neutral or negative towards quality. All providers meeting basic requirements are paid the same regardless of the quality of service provided. At times providers are paid even more when quality is worse, such as when complications occur as the result of error."
2006: "Evidence shows beneficiaries do not always receive the care they need, that too often the care they do get is not of high quality, and that in some places where they receive more care there are also poor outcomes…Patient safety also continues to present a troubling picture."
2021: "There is also substantial use of low‐​value care…that has little or no clinical benefit or care in which the risk of harm from the service outweighs its potential benefit. We estimate that, in 2018, between 22 percent and 36 percent of beneficiaries in traditional FFS Medicare received at least one low‐​value service…Low-value care has the potential to harm patients by exposing them to risks of injury from inappropriate tests or procedures and can lead to a cascade of additional services."
They can't mean ObamaCare. Its supposed preexisting‐​conditions provisions are encouraging "poor coverage" for patients with costly illnesses, costing them thousands. As I report elsewhere:
Economic research provides evidence that these "protections" are forcing insurers to engage in such discrimination against patients with multiple sclerosis, infertility, substance abuse disorders, hemophilia, severe acne, nerve pain, and other conditions. Patient advocacy groups have alleged such discrimination against patients with cancer, cystic fibrosis, hepatitis, HIV, and other illnesses. Across all Obamacare plans, choice of doctors and hospitals has grown narrower, and drug coverage has gotten skimpier…
Indeed, this form of discrimination against preexisting conditions is arguably worse than the kind it (mostly) displaced. Unlike discrimination in pricing and enrollment, discrimination in plan design harms all consumers. It not only "undoes intended protections for preexisting conditions" but creates a marketplace where even "currently healthy consumers cannot be adequately insured." Patient‐​advocacy groups insist discrimination in plan design "completely undermines the goal of the ACA."
They can't mean short‐​term plans. The Congressional Budget Office (CBO) says short‐​term plans often "have lower deductibles or wider provider networks than plans in the [Obamacare] market." HHS is currently trying to reduce the quality of short‐​term plans by forcing insurers to cancel them after four months, leaving sick enrollees with no coverage for up to one year. The CBO estimates HHS's proposal would leave half a million U.S. residents with no health insurance at all.
"Affordable health care coverage"?
HHS can't mean Medicare. Despite the trillions HHS spends on Medicare, effective medical care is still unaffordable for many enrollees. As I report elsewhere:
11 percent of Medicare enrollees overall, 20 percent of enrollees "in fair or poor self‐​assessed health," and 23 percent of Black enrollees report "delaying getting medical care because of cost, needing medical care but not getting it because of cost, or problems paying or inability to pay any medical bills."
Medicare is so unaffordable, Congress has had to increase the Medicare tax 28 times since its inception. That's an average of one tax increase every two years.
It still hasn't been enough to keep up with runaway Medicare spending. How do we know?
HHS can't mean Medicare or Medicaid. These two programs are almost solely responsible for the federal government's long‐​term debt problem. They are the only major category of federal spending consuming a rising share of GDP. Net interest on the federal debt is rising as a share of GDP because Medicare and Medicaid are growing.
Most of that growth is Medicare. The CBO writes, "Spending on Medicare is projected to account for more than four‐​fifths of the increase in spending on the major health care programs over the next 30 years."
They can't mean ObamaCare. ObamaCare plans are so expensive, Congress is subsidizing enrollees earning up to $600,000 per year. No, that's not a typo.
They can't mean short‐​term plans. The CBO says short‐​term plans provide lower deductibles and wider provider networks than ObamaCare at premiums "as much as 60 percent lower than premiums for the lowest‐​cost [ObamaCare] plan." HHS is trying to destroy quality, affordable health insurance and force people into low‐​quality, unaffordable health insurance.
"Provided the tools to fight Covid‐​19"?
HHS can't mean the FDA. For several months in 2020, the FDA blocked the use of safe, effective COVID-19 diagnostic tests. Epidemiologists called the move "insane."
They can't mean the CDC. When the FDA finally stopped blocking all COVID-19 diagnostic tests, it approved only one: the CDC's. The CDC promptly contaminated its test kits with the coronavirus, rending disease containment efforts "useless."
Conclusion
When HHS boasts about its track record of quality and affordability, remember Colette Briggs.
Colette is a little girl with cancer. If HHS had just left her alone, she would have had affordable, secure health insurance coverage. Instead, we saw headlines like, "Parents of 4‑Year‐​Old with Cancer Can't Buy ACA Plan to Cover Her Hospital Care." Why?
The benevolent U.S. Department of Health and Human Services cancelled the Briggs family's health plan, forced them into an ObamaCare plan, increased their premiums, and pushed the providers Colette needed out of their ObamaCare plans. What happens inside the HHS building left Colette's family scrambling to get a little girl with cancer the medical care she needed. The flaks who staged this live‐​tweet stunt should explain to Colette and her parents how HHS offers "quality, affordable health care coverage." I would be happy to arrange the meeting.
The outside of the HHS building is ugly, but not as ugly as what happens on the inside.